512.5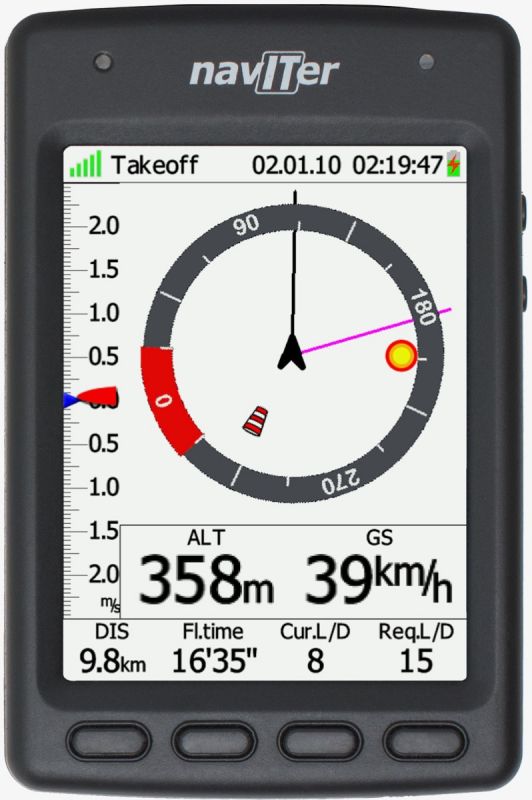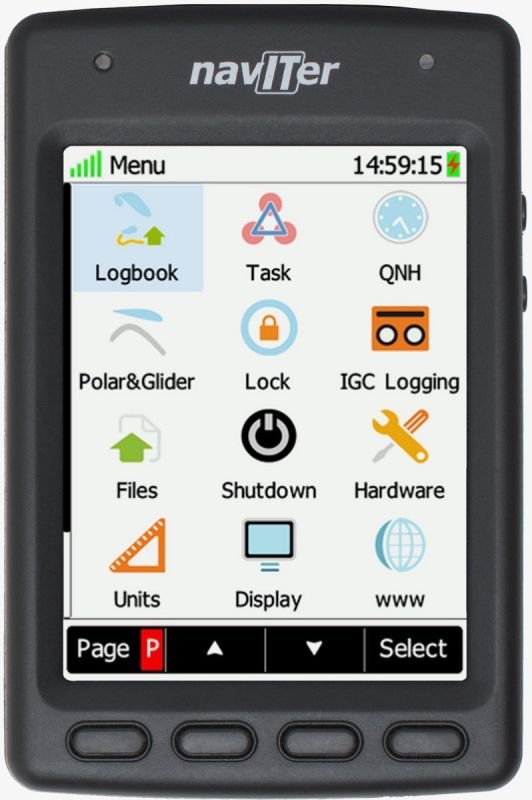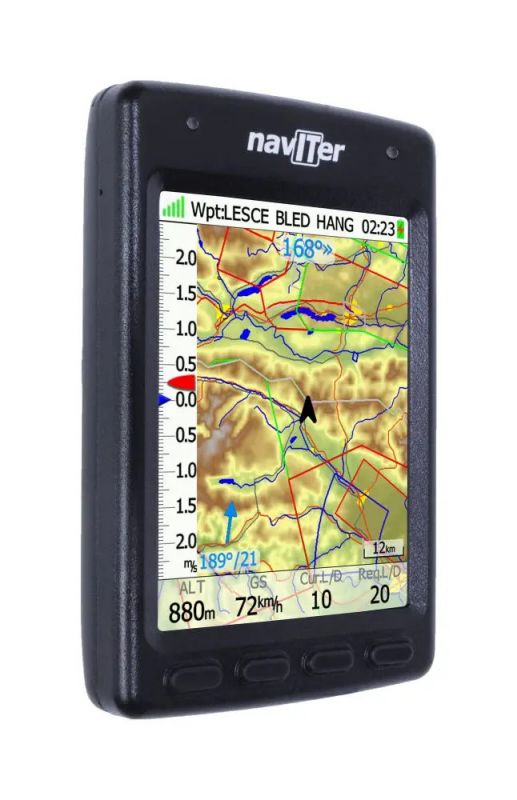 Details
Hyper gives you enough information to put you on track to your target, avoid airspace, accurately core and return to thermals, and make every thermal count.
Pocket size (107 x 70 x 18 mm)
Lightweight (135 g)
Superb colour touch display
Excellent Vario
Thermal assistant
Airspace
Hike and Fly mode
FAI Triangle assistant
OLC Optimization in flight
Wi-Fi for flight log and data transfer
GPS Task Navigation
12-36 hours battery autonomy
Four Configurable Screens
Compass rose
Map & Terrain #1
Map & Terrain #2
Menu
Thermal assistant
The Thermal Assistant automatically gives visual indication of the strongest lift areas in your present thermal.
Waypoints and Go To
Comprehensive navigation to get you from where you are, to where you want to go.
Quickly see your track to target whilst Hyper performs advanced calculations of landing, distance, bearing and many other useful parameters.
The Go To function offers a quick way to select your current target in-flight.
Tasks
Whether you fly XC, Competition or H&F, Hyper shows all you need to reach your goal.
Technical Specs
More Information
Brand
Naviter
Specs

Comparison of all Free Flight instruments from Naviter / Flytec

Flytec Alto
Flytec Speed
Flytec Track
Hyper
_
Oudie 4 Basic&Full
Oudie 5
XC & Pro
Screen type
Monochrome
Monochrome
Monochrome
Colour,
transflective
Colour
Colour
Screen size
3.2″
3.2″
3.2″
3.5″
5.0″
5.0″
Operation
4 buttons
4 buttons
7 buttons
Touch + 7 buttons
Touch screen
Touch screen
Battery Type
AA
AA
AA
LiPo
LiPo
LiPo
Battery duration
250 h
35 h
30 h
12-36 h
12 h
12 h
Weight
122 g
130 g
135 g
135 g
350 g
350 g
Gloves friendly
Yes

Yes

Yes

Yes

Yes

Yes

Fast and responsive vario
Yes
Yes
Yes
Yes
Yes
Yes
GPS
Yes
Yes
Yes
Yes
Yes
USB connection to PC
Yes
Yes
Yes
Yes
Touch screen
Yes
Yes
Yes
FANET+
Yes
Flarm
Beacon
SOFTWARE FEATURES
Altitude
QNH,QFE,Custom
QNH,QFE,Custom
QNH,QFE,Custom
QNH,QFE,FL
QNH,QFE,FL
QNH,QFE,FL
Groundspeed display
Yes
Yes
Yes
Yes
Yes
Yes
Wind display
Yes
Yes
Yes
Yes
Yes
Yes
Airspace display
Basic
Moving map
Moving map,
Side view
Moving map,
Side view
Airspace alarm
Basic
3D
3D
3D
IGC file
Yes
Yes
Yes
Yes
Waypoints
Yes
Yes
Yes
Yes
Routes
Yes
Yes
Yes
Yes
Worldwide moving map
Yes
Yes
Yes
Thermal assistant
Yes
Yes
Yes
Internet connection
Wifi, Bluetooth
Bluetooth
Bluetooth
Competition features
Basic
Basic
Full
only
Pro
only
Multiple profiles
Full
only
Pro
only
FAI Triange assistant
Full
only
Pro
only
Software updates
Naviter Updater, USB
Naviter updater, USB, Wifi
Naviter Updater, USB, SD Card
Naviter Updater, USB, SD Card

Instrument Type
Competition, Vario + GPS
Availability