Billing, India XC Booking
750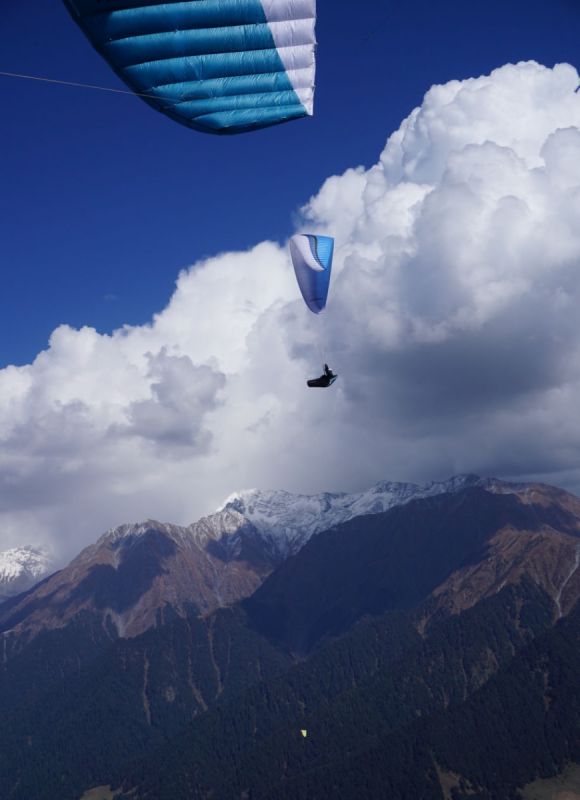 Details
We work on the basis that every dog has his day, so we never hold back the first group, where possible, because we want everyone to maximise their skill and opportunity. Our lead guide will vary from day to day, depending on the conditions and the group's requirements, to enable us to focus our attention on the right pilots who would benefit the most, from more direct guiding and instruction. Each of us has a slightly different guiding style, and some pilots may respond better to one of us, so we feel it is important we all communicate and that you let us know your intention and feeling for the day, to enable us to provide you with the best guidance possible.
Please remember that you all have limits and we want you to push them, but you must stay safe and fly within your comfort zone. If you are less experienced and are worried about slowing the group down, then please don't, we will make sure you have the right attention and assistance on which ever flight you do. Together we will take it easy and focus on thermalling techniques and enjoying the view.
If you are a top-gun pilot, then we will lead you, sometimes pushing you on speed sections to improve your speed-to-fly technique and help you max the day. We want to encourage support for people doing scenic flights and fun/ adventurous flights, as well as focusing on repetition and doing the BIG one.
Travel

The plan is to fly in and out of Delhi Airport. From there, you can either take a domestic flight to Dharamsala, followed by a 2hr car drive to Bir. The other budget option is to take the overnight Delhi-Bir bus. We will be arranging a group transfer van from Dharamsala-Bir. Alternatively we can help you make your own bookings.
Daily mountain transport is included in your course fees. We do not run a retrieve service in Billing, as the local taxis are plenty and very effective in bringing you back home.
During the course, all morning briefings and evening debriefings being held at the Colonel's Resort. The transport for takeoff will leave from here every morning, so those staying in town will have to make their way either to takeoff or come to Colonel's Resort at the given time to get on the bus.
Accomodation
The HQ for the course will be the Colonel's Resort, which is the best place to stay in town. We have booked rooms here for our team and group of pilots. Set amongst tea gardens, orchards and the mountains, this flowering resort is very comfortable to relax in after a long day of flying. Evenings start with soup around the campfire and finish with a lovely buffet spread every night in the verandah dining area.
There are many other options to stay in town. These vary from £5/night to £30/night, and you can book what suits your budget.
Conditions & Weather
October is prime season for flying Bir. The month starts off with mild conditions and shorter days, ideal for learning thermalling and small XC flights.
Around mid-October, the base rises between 3000-5000', allowing longer days and the potential for long XC flights of 100kms and over.
Pilot Level & Suitability 
These XC trips are suitable for pilots who have good thermalling skills and have flown XC flights of at least 20kms.
This intensive trip is designed to give you much more knowledge in Cross country flying and glider control as possible, it will enable you to fly in thermals, and on XC's, with a better understanding of coring, decision making and route planning etc. With this new knowledge & skill, you will be able to focus on the positive aspects of flight like finding lift and flying further.
To make the most out of this trip, you need to have flown one minimum XC flight of 20kms and have logged at least 50hrs airtime as a pre-requisite.
We do not guide pilots into landings, this you do yourself, making sure that you always have an easy landing option throughout your flight, if you are tired and want to land, or don't like the conditions, or just lose the lift. Please go and land if you feel tired.
Typical Routes
Once you are all oriented with the terrain, typical XC Routes include flying to Dharamsala to the west, or flying to 360 campsite, which is a turn point on the east ridge, or continuing further on to Mandi.
We are aware the conditions can be strong sometimes, so if you ever feel you have had enough, or you just want to chill-out, then just let us know and we will set more relaxing tasks.