1700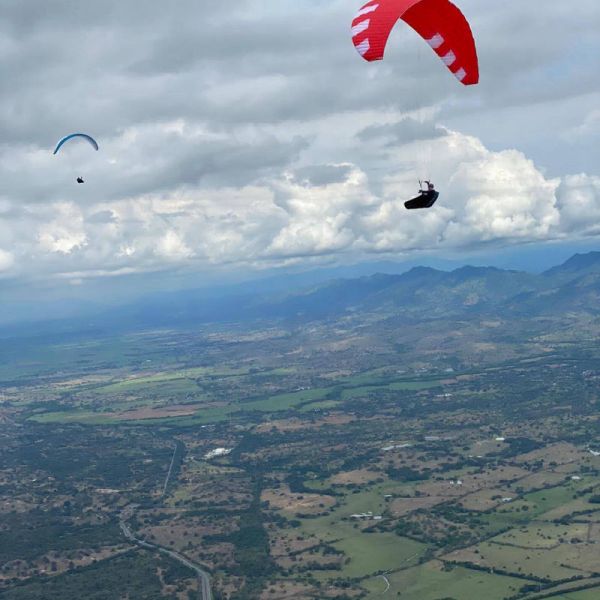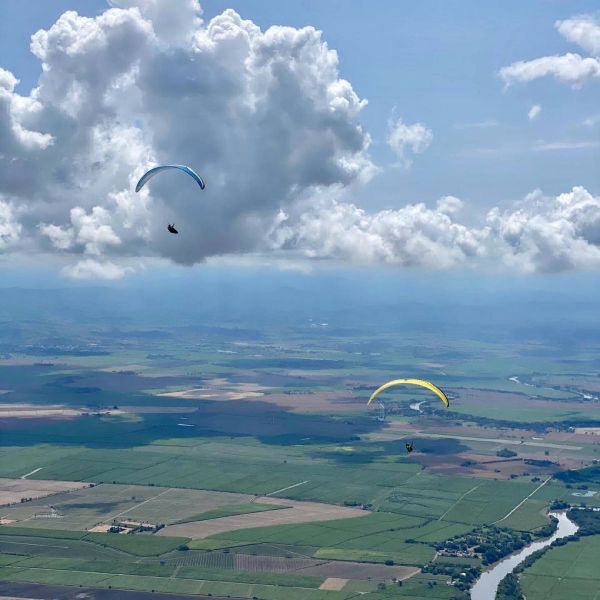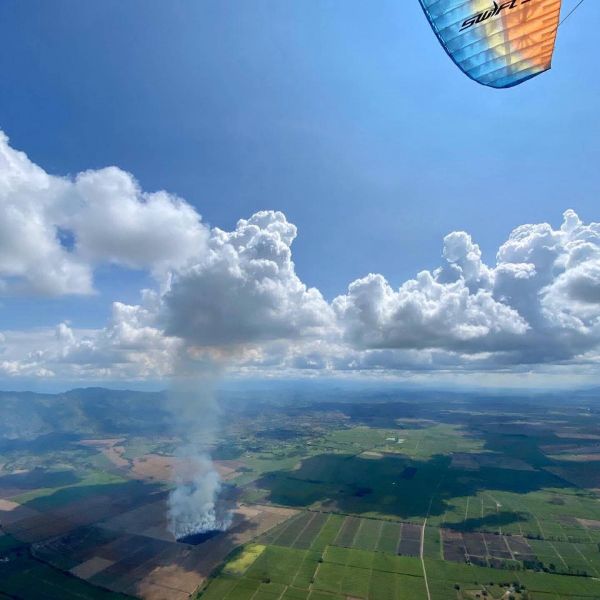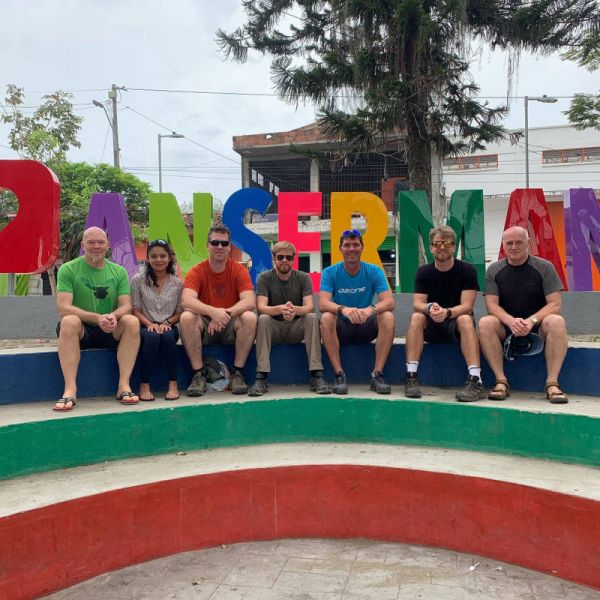 Details
Travel
The plan is to fly in and out of Matecaña International Airport, Periera, which is about 70km / 1.5hrs drive away from our farmhouse base in La Union. After settling in, we will use Ansermanuevo as our first flying site.
Airport transfers are not included in the price, but we can organise a bus or a taxi based on the number pilots arriving around the same time, and costs can be split between the pilots sharing the transfer. 
Accommodation
We will be staying at the huge and stylish farm house in La Union. Breakfasts are included in the price. We normally eat out at night as the towns have good choices of restaurants and shops, although the finca does have a kitchen and we can ask the staff to prepare a BBQ for us for a few nights when the group would like to eat in.

Most fincas and farmhouses in Colombia usually have dorm style bunk beds, with 3 to 6 pilots sharing big rooms. In hotels, most rooms will be allocated on a twin/triple sharing basis.  There are plenty of taxis and bikes for local evening transport around the town.
Dates
XC1 : Jan 15 - 26, 2024 (12 days)
XC2 : Jan 29 - Feb 9, 2024  (12 days) 
Fees : £1700
includes XC guidance, daily mountain transport, site fees, accommodation on twin sharing basis with breakfast and a full retrieve service.
Airport transfers are not included in the price and can be split between the pilots sharing a taxi.
Flying Sites
Based on our experience of the last few years, we have found La Union to be the best suited for our groups, in terms of convenience and choice of flying sites. This location allows us the flexibility to fly from either Roldanillo or Ansermanuevo based on the weather and pilot preferences, to maximise the day's potential. There is a takeoff also at La Union, which we use on some days.
Conditions & Weather
Jan / Feb : Colombia offers some superb flying, at a time Europe is covered in snow and Great Britain has turned into a mud island. Flying is quite relaxing in Jan & Feb, with typically light winds, gentle climbs to 2,500m cloudbases.
Pilot Suitability
These XC trips are suitable for XC pilots of all levels but you must be realistic on distance and airtime goals, based on your current skill level.
The launches are generally smooth but steep and grassy with a gentle up-slope breeze.  As XC pilots, you should all be good enough to fly from there with no problems so there won't always be a take-off instructor there. Please remember that you must be self-reliant and be able to make your own decisions. 

If you bomb out then it is sometimes possible get a lift back up to Ansermanuevo launch take-off for another "free flight" in your own time, because the guides could be occupied taking the main group on the planned XC route of the day. Roldanillo is usually a one-flight day, as the pacific wind stops launching around noon.

We do not guide pilots into landings, this you do yourself. Making sure that you always have an easy landing option throughout your flight. It is important that all pilots are self reliant and are capable of choosing their out-landing options. Colombia is great for low saves, but make sure you always have a safe landing option and you give yourself space for changing wind direction as thermals can release giving 180 wind changes low down.

Please be aware of your own physical and mental limits throughout the tour and on each flight. We aim to do a lot of flying and this can be tiring, especially in heat that you may not be used to, so please be realistic and fly within your comfort and skill levels, landing early if you feel tired, or selecting more relaxing flatland flights, if you feel you have had too much of the mountain conditions.
Typical Routes
Our aim is to have everyone getting personal bests and making the most out of the conditions. To give you an idea, on our last trip we flew everyday and 50km was a common average, with the lead group often doing 90+ km flights and flying for 3-6 hours respectively.